Web development: Scalable, enduring digital craftsmanship
Built with growth in mind, our hardworking, durable tech solutions simplify business processes, increase productivity, and make your work life easier, down to the very last line of code.
Software solutions that hit the nail on the head
No matter what challenge you're currently facing, our technological solutions help your business run more smoothly, and we'll be here every step of the way. If any of these sound familiar then you've come to the right place:

We need help to automate a lot of tasks that we currently do manually.

We need help supporting existing applications and/or websites.

Our internal processes haven't kept up with growth and current industry technology.

My business doesn't want the hassle of hiring and managing development internally.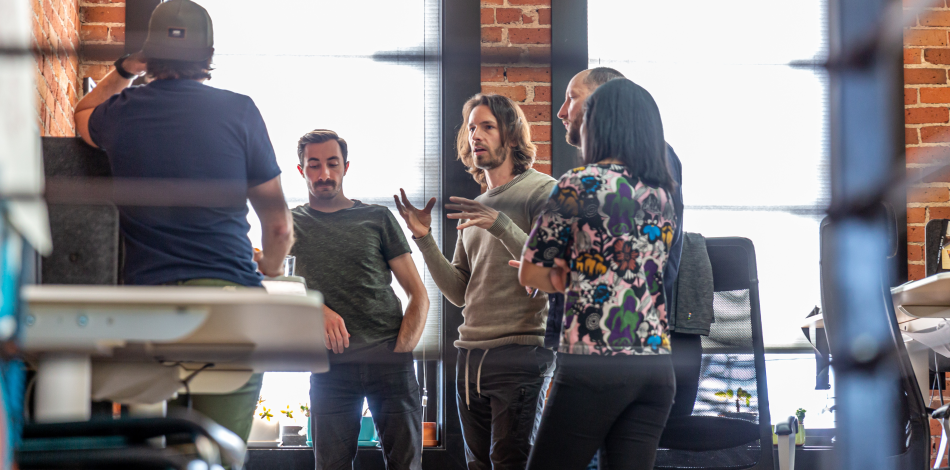 Content Management Systems (CMS)
Wordpress
Ecommerce
Open-minded software strategy that puts people first
Anchored in engineering, our dev team is committed to providing the best technical solutions for even your toughest business challenges. Even though we can build just about anything, we never forget that we build for people - you, your users, and other stakeholders - first. So if you need technology that we've never worked with, we'll gladly learn and apply it. And we're never content to accept a solution just because it's "the way we've always done it."
Though we can work with just about anything, here are some common technologies we frequently use:
Languages
PHP

C#

Ruby

Python

HTML,

CSS, Javascript
Frameworks
Laravel

Ruby on Rails

ASP.NET

Drupal

Bootstrap

VueJS

React

Angular
Databases
MySQL

PostgreSQL

AWS RDS

Redis

MongoDB
Integrations
Salesforce

Square

WordPress

Stride

Arcadium

and many more..
Digital solutions built on a foundation of trust
Whether we build you a custom web application or brochure website, take over an existing project, optimize database performance, or create any of the other many web development solutions in our arsenal, we approach each project with high standards, careful planning, and attention to detail.
About By the Pixel
By the Pixel is a full service web development company based in Denver, CO specializing in tailored digital solutions for B2B and B2C clients near and far. Our talented teams strategize together to design, develop, and maintain a range of high profile digital services which engage people, strengthen brands, and create value for our clients.