A restaurant tech product suite forged through partnership
By the Pixel's lean, agile product development capabilities help our long-term partners at MenuLabs stay flexible, focused on users, and ahead of their competition.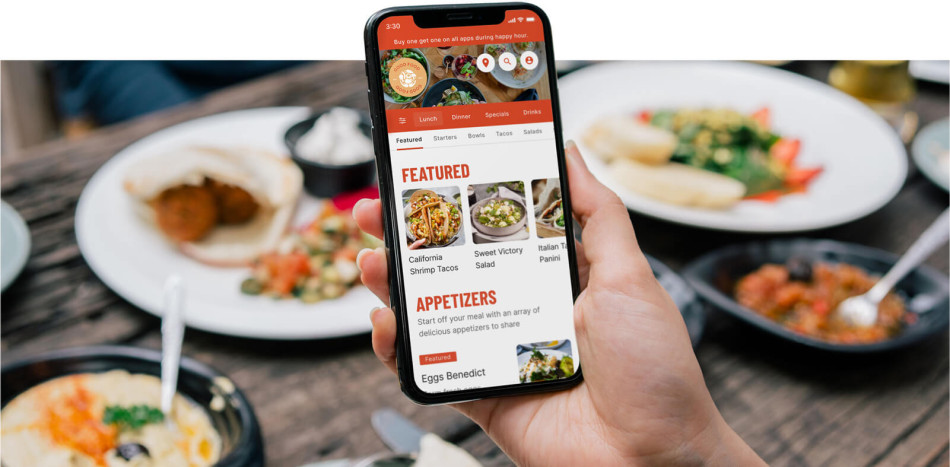 About MenuLabs
Established in Denver, CO in 2020, MenuLabs is a software-as-a-service (SaaS) startup whose mission is to simplify the digital experience for restaurants. Restaurants are fast-moving businesses that need software solutions that streamline processes, reduce errors, and save time and money on a tight timeline and (often) budget.
Combining industry best practices with data-driven decisions and a robust support team, MenuLabs seeks to help restaurants simplify their processes and grow. MenuLabs is proud to offer innovation, agility, and future-thinking solutions for their customers and their customers' customers.
Deliverables
Online Ordering System
Tablet Order Management System
Restaurant Management Web Application
Mobile Ordering Application
Objectives
Solve online menu management for restaurant managers/owners
Streamline online ordering for restaurants and their customers
Simplify the tech experience for restaurants
Establish MenuLabs' as a one-stop-shop for digital marketing
Iterate, fast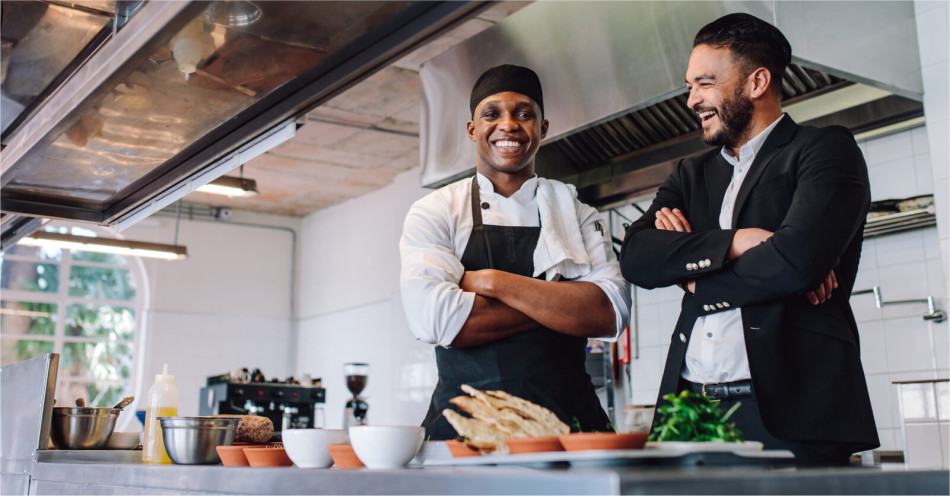 Online ordering for dine-in, take out, and delivery
MenuLabs offers simple, user-friendly, end-to-end ordering that supports all ordering channels in all types of restaurants, from fast casual to formal and from takeout to fine dining.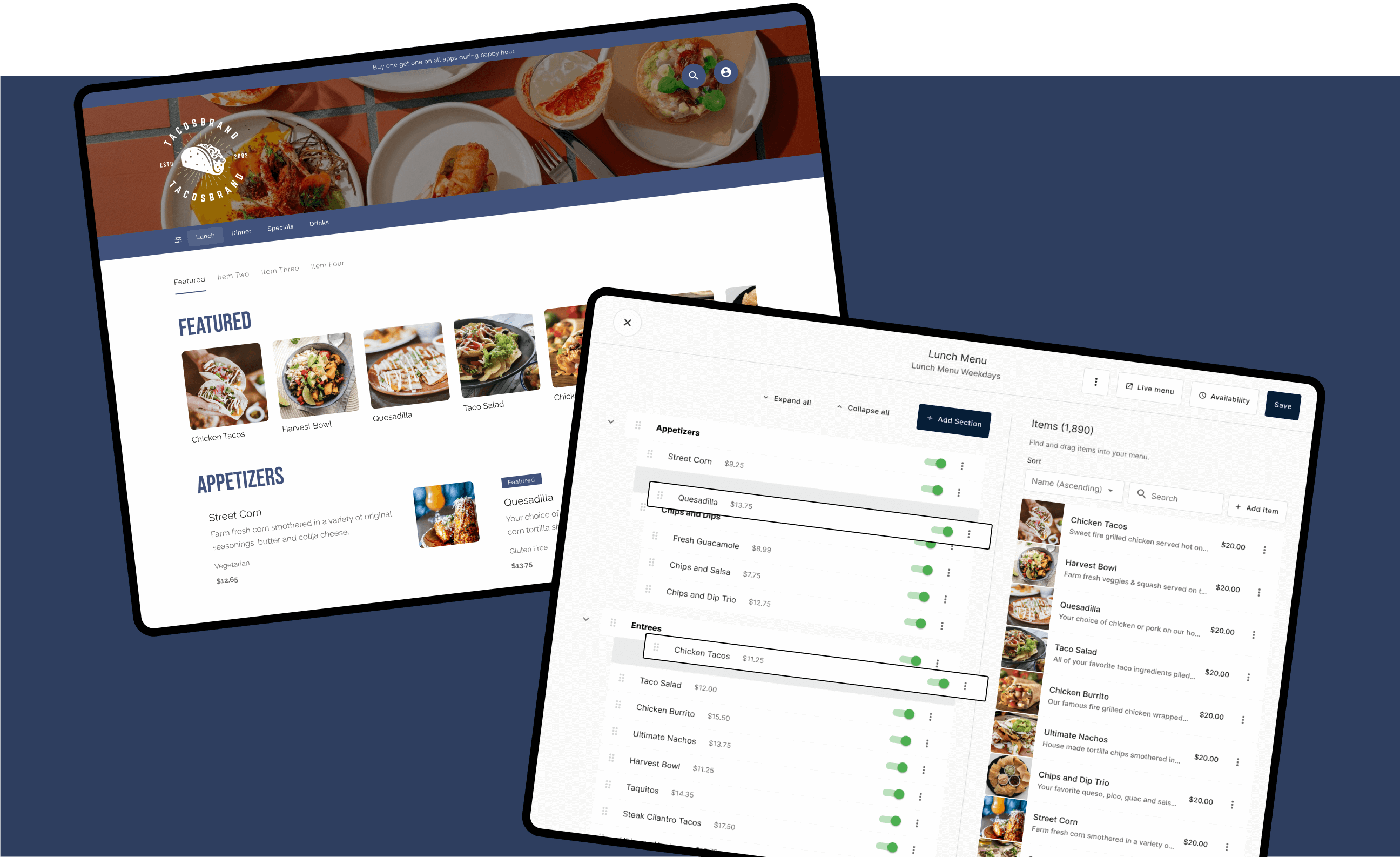 Best in class menu and listing management
One of the most common gripes among restaurant owners and managers is locating and updating menus and locations across the web (Yelp, Google, TripAdvisor, etc.). It's important to do, both for customers and SEO, but it's a time-consuming and frustrating task.
To meet this need, we designed and built software that allows restaurateurs to control their online presence. Using MenuLabs, restaurant owners and managers can synchronize menus and other important business information in every online location from a single dashboard. Doing so improves their online visibility and customers' experiences, both of which translate to more traffic and sales.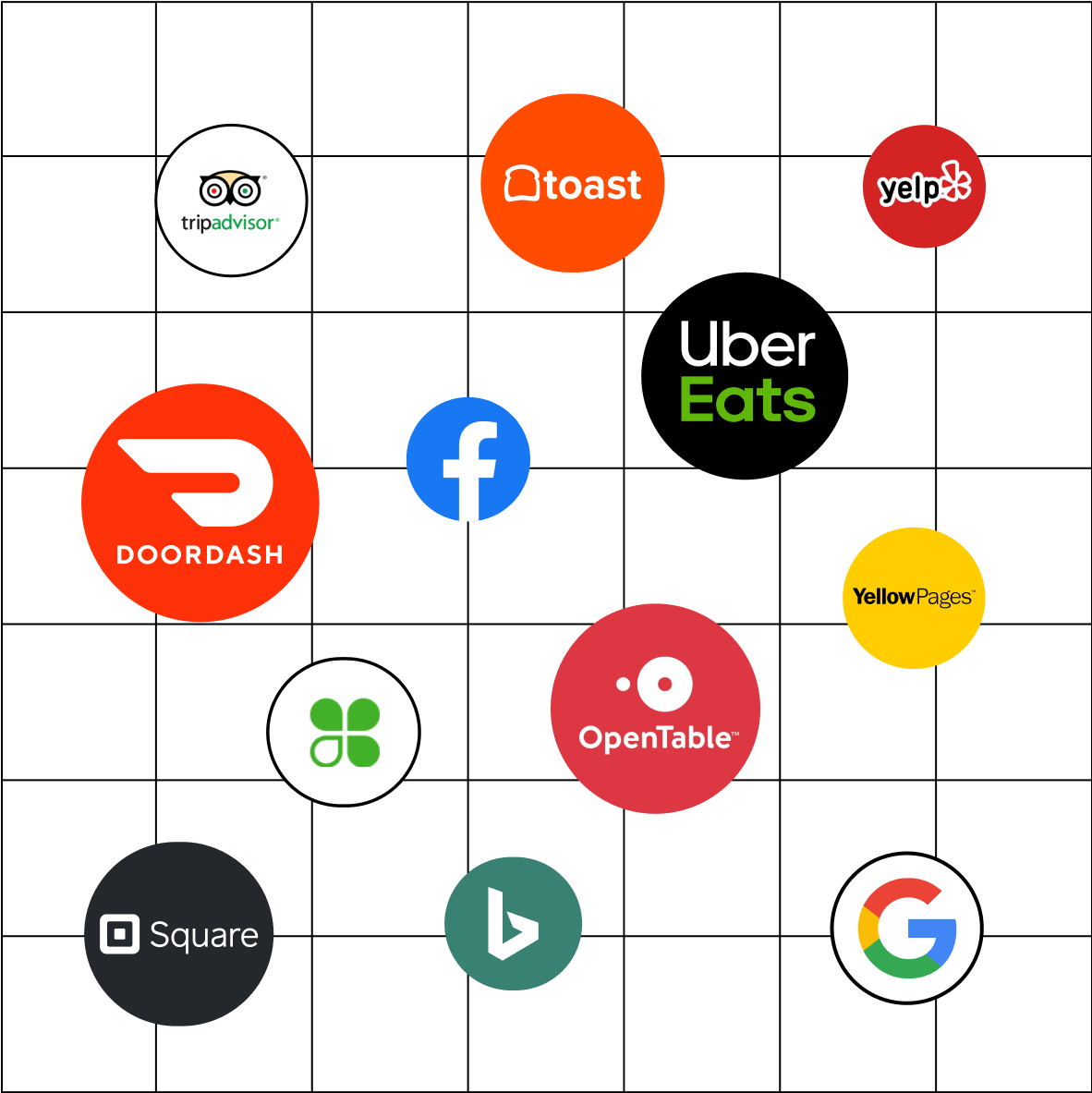 Third party integrations help MenuLabs provide the best for their users
Another vital function for MenuLabs' customers is the ability to access vital data from third party services. Restaurants use a number of third party services, including their point-of-sale (POS) and social media systems, so it's important for them to be able to access all of this data in one place.
MenuLabs seamlessly integrates with the most popular third party platforms in the restaurant industry and continues to add more integrations.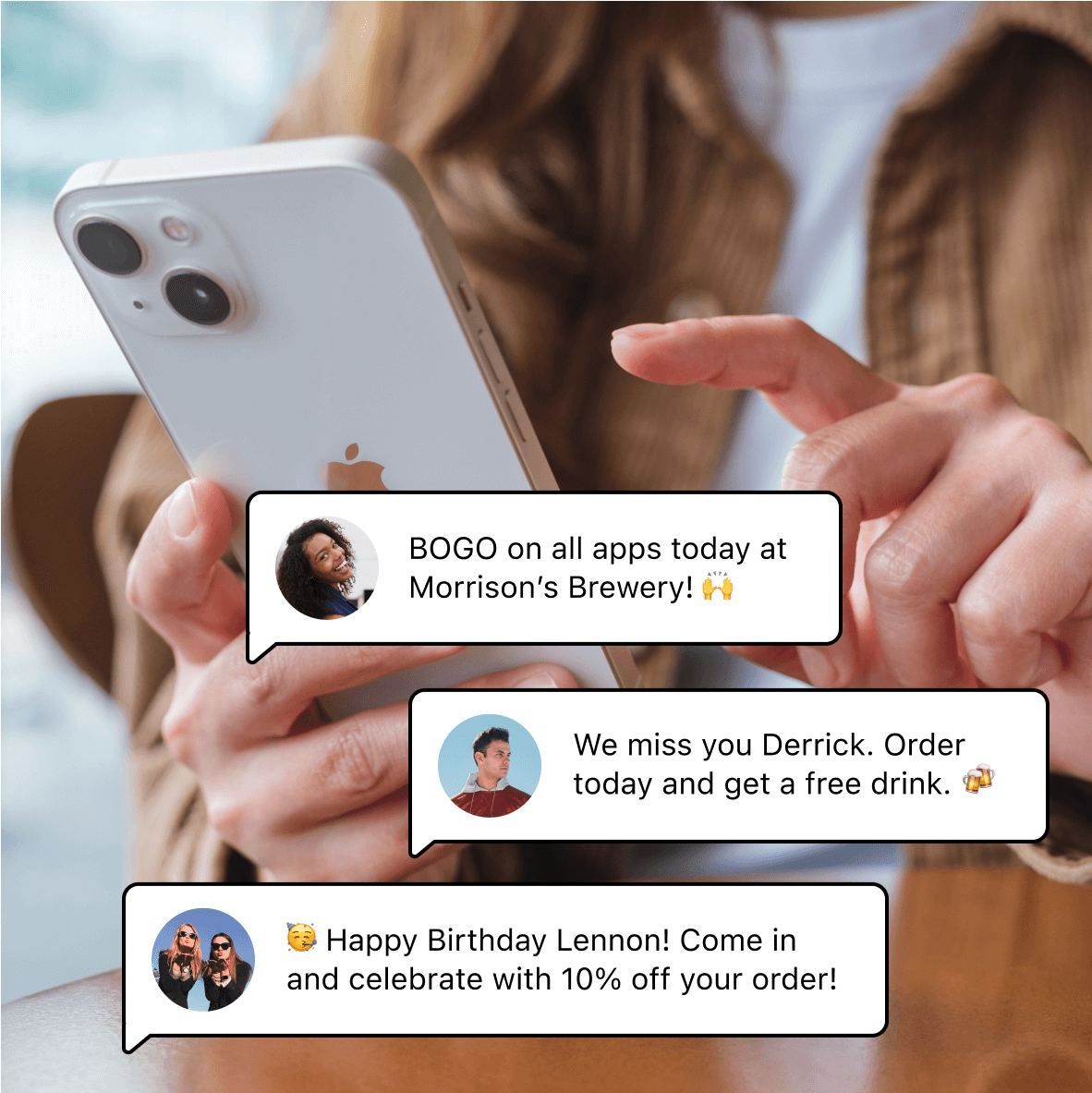 MenuLabs helps restaurants drive sales with a comprehensive marketing & analytics suite
MenuLabs includes a complete SMS marketing platform with several features using automated, real-time customer data. Restaurants can easily create customer segments and define conditions for automated marketing pushes and create and maintain their loyalty programs. The core analytics package also tracks revenue, sales, tips, and more allowing restaurants to make informed choices about where and how to spend their hard-earned money.
Additionally, we built online review management software that helps restaurants organize, request, and address online reviews from all over the web using the MenuLabs platform.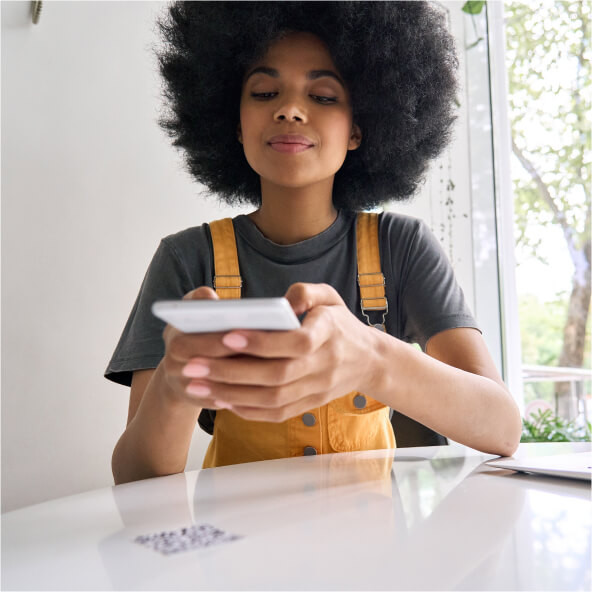 Tackling the evolution of QR code ordering as a team
QR codes streamline ordering and fulfillment, which improves the dining experience and reduces errors and time spent on order entry. Though it's been around for several years, the COVID-19 pandemic prompted the widespread use of QR code ordering, and MenuLabs was there from the beginning to help restaurants meet this demand.
Today, we continue to deliver innovative ways for restaurants to use QR code ordering, including differentiating dine-in and delivery orders, separating large party checks, and incorporating restaurant branding into the QR code itself.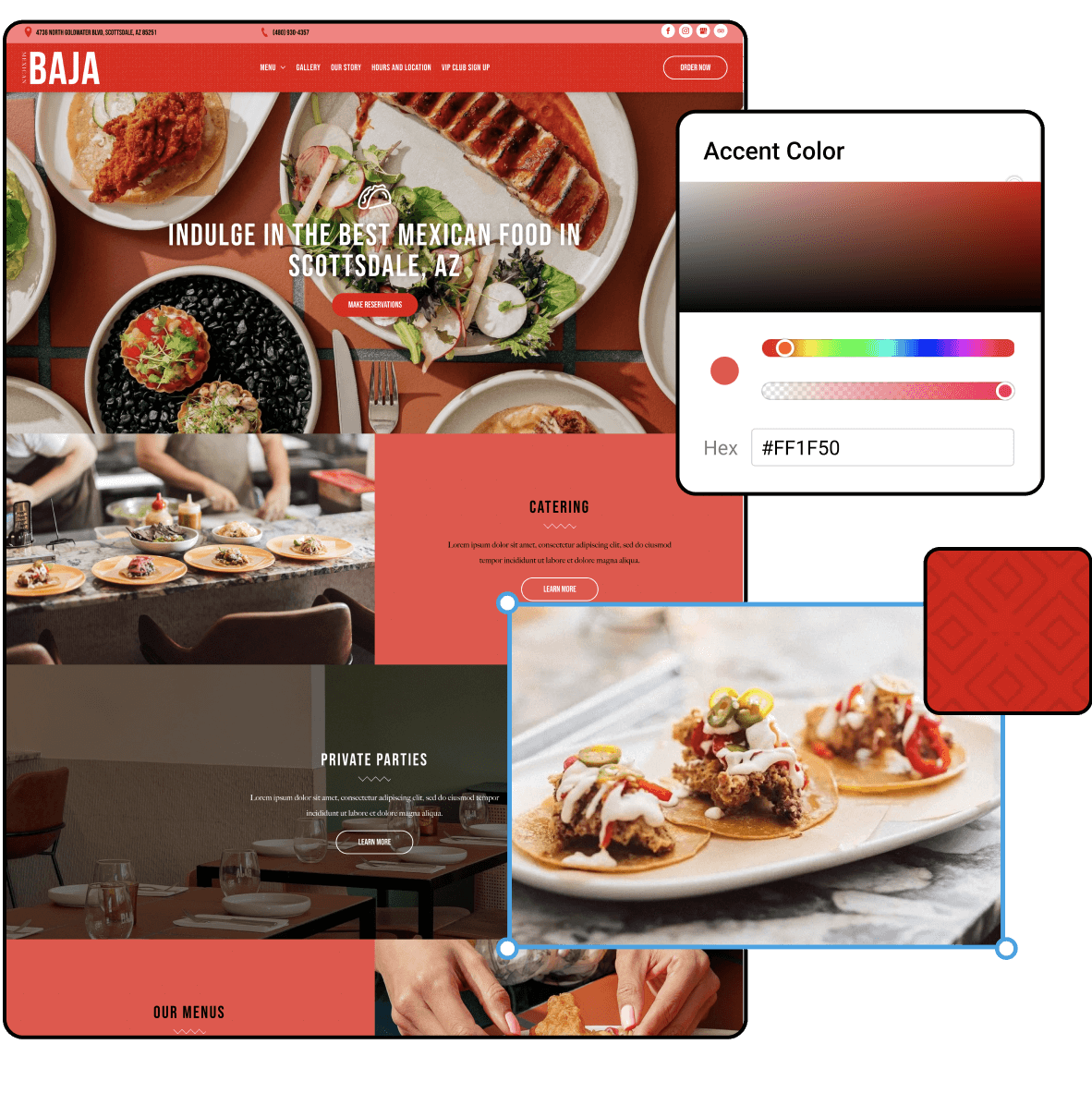 White-labeled website builder simplifies restaurant web design & development
MenuLabs offers an intuitive white labeled website builder that's tailorable to the unique needs of restaurants. Using the website builder, restaurant owners and managers can seamlessly incorporate their branding, business information, menus, and images into professional, beautifully designed websites.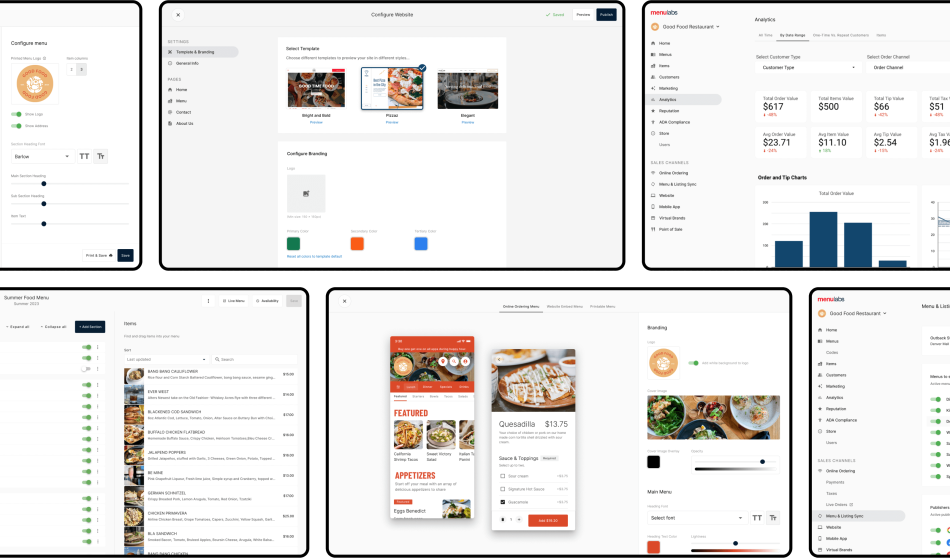 Virtual restaurant support
Virtual brands (sometimes called"ghost kitchens") present very specific online challenges for restaurant owners. It can get tricky when an owner has multiple brands or locations or doesn't have a brick-and-mortar storefront to attach to their online profile.
MenuLabs helps virtual restaurants manage business listings, how they appear in search results, how they are added to marketplaces, and other problems that crop up when building a virtual brand. With our software, owners are able to manage all of their online needs for multiple brands using a single login instance.
Built on modern, fast, & scalable frameworks
Built in PHP using a Laravel framework combined with a VueJS frontend, MenuLabs boasts a powerful, best-in-class end user experience that is poised for future growth.
We chose this tech stack specifically for its expandability, dependability, and versatility, attributes that are crucial when working in proximity to the mercurial restaurant industry.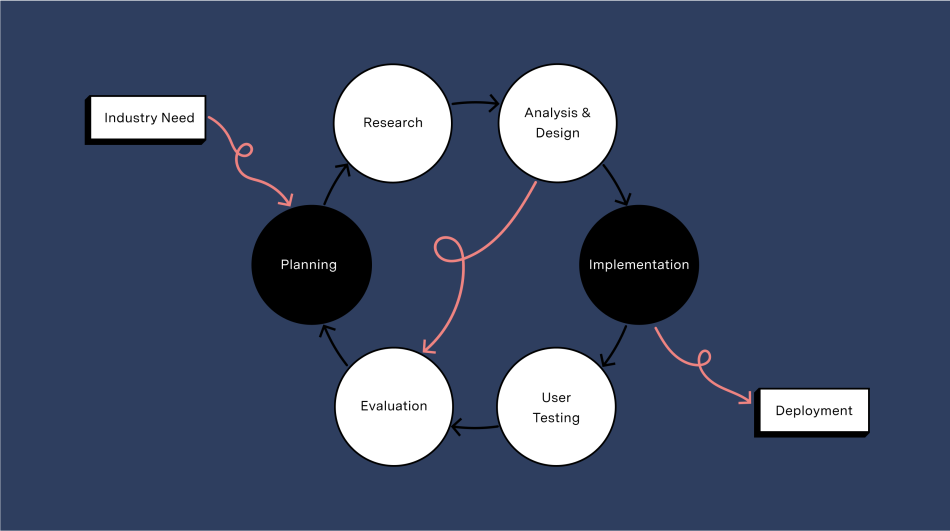 An ongoing, iterative product development partnership
Thanks to By the Pixel's agile development processes, MenuLabs can provide their customers with the most up-to-date technology, even in the constantly-evolving, famously volatile restaurant industry. Our flexible, nimble approach to design and development has helped MenuLabs quickly respond to fluctuating data and requests, and our partnership continues to flourish as more restaurants make the switch to this simple, innovative platform.