Better web development, rooted in Denver
By the Pixel is a fully stateside & remote web development company with longtime roots in Denver, CO. Build something great with a highly skilled, reliable team that's as invested in your success as you are.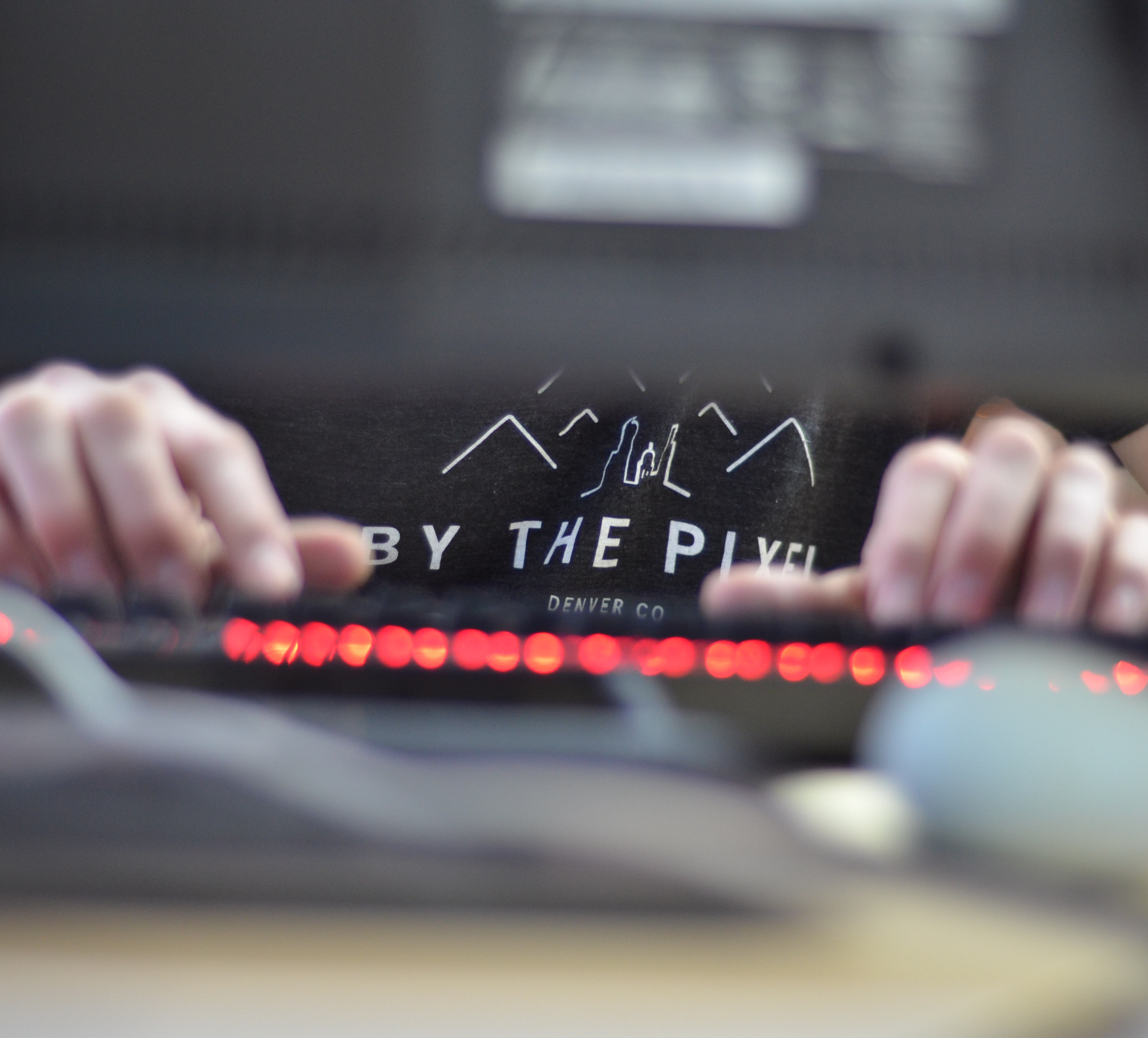 Purpose-built web solutions with service nationwide
After a few years in the corporate grind, By the Pixel's founders dreamed of doing better web design and development work, well, better. Our leadership envisioned a company where websites and web applications could be designed and developed efficiently and error-free, without a lot of overhead or bureaucratic red tape impeding the work. Thus, By the Pixel was born, emphasizing a seamless, stepwise, and detail-oriented approach.
Today, By the Pixel designs and develops purpose-built digital solutions focusing on our clients' unique needs and goals. We love to build everything from complex web applications to conversion-focused brochure websites, digital marketing strategies, database solutions, and more. Our Denver local and national clients trust in open communication with our energetic and problem-solving team, all of whom thrive on exceeding expectations.
Though we are a remote company as of 2021, our team is fully stateside, and our roots run at least a decade deep in Denver, where many team members (including all three founders) reside to this day. Want to meet one of our account managers for a ☕ in Arvada? Happy to treat. You can also catch many of our developers, designers, and marketers on weekend hikes in Golden, enjoying a local brewery or restaurant near Wash Park or Aurora, or enjoying the Avalanche, Broncos, and Nuggets.
Web development services poised to deliver in Denver and beyond
Our attention to detail and ability to pair emerging trends with proven digital practices help us deliver the highest quality products.
Tailored websites for businesses of any size or industry, built from the ground up
Performant, user-friendly, and modern web apps that do just about anything
Build for SEO from the very beginning
UX/UI research & design
Web design work that walks a mile in your user's shoes
Content Management Systems (CMS)
Empower your team to control and customize your online presence
Keep your business future-ready with improved connectivity and efficiency
Software strategy to help you get the most out of your technology
WordPress
Expertise to help you optimize everything WP offers
eCommerce
Simplify the shopping experience for your customers
Looking for Web Development Services?
Contact us to see how we can help.
Frequently Asked Questions
How long does it take to develop a website?

What ongoing support and maintenance can I expect after the launch of a new website or app?

How much does web development cost?

Is your development team local, or do you outsource?

What sets By the Pixel apart from the competition?
About By the Pixel
By the Pixel is a full service web development company based in Denver, CO specializing in tailored digital solutions for B2B and B2C clients near and far. Our talented teams strategize together to design, develop, and maintain a range of high profile digital services which engage people, strengthen brands, and create value for our clients.